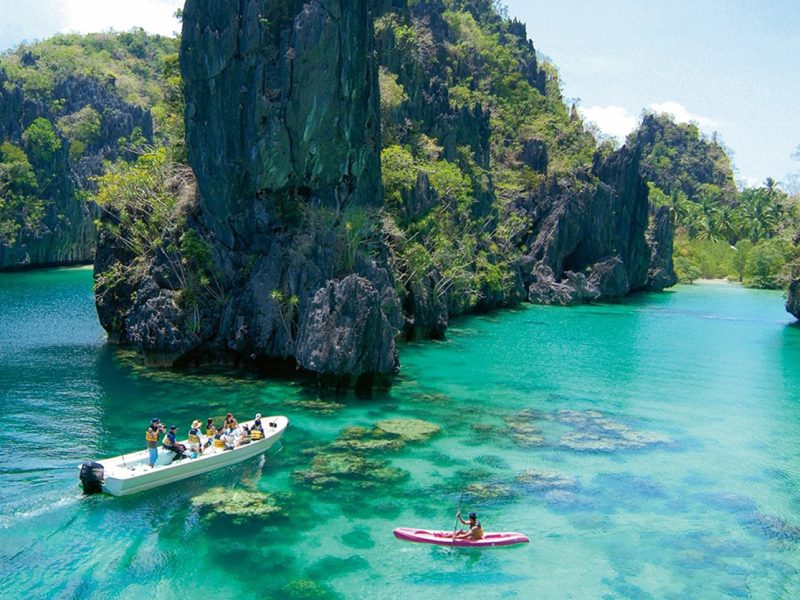 Jednou z najrýchlejšie sa rozvíjajúcou oblasťou poznania možností, príležitostí, zvyklostí, prostredia a mentality je bezpochybne turizmus.
Už od roku 2008 sme začali pracovať na tejto myšlienke a podarilo sa nám cestou turistických zájazdov priblížiť vzájomne obe naše krajiny. Hlavne z Filipín sme mali taký enormný záujem, že v priebehu krátkej doby, rádovo niekoľkých mesiacov, na začiatku sem pricestovalo viac ako 1 000 turistov. Opačne to až také razantné nebolo. Možno z trošku nedostatočného publikovania informácií o Filipínach a slabšej podpore šírenia kvalitných informácií o Filipínach, predsa len je na Slovensku ešte veľmi málo podporovateľov tejto časti Ázie.
Vždy ma bavilo cestovať a mať skúsenosti s rôznymi kultúrami a rôznymi ľuďmi. Ale je to tiež úžasná vec, že môžeme mať úžitok a umožniť výskum nielen u nás, ale na celom svete.

Laurel Clark
My však svojou činnosťou chceme v čo najväčšej možnej miere zviditeľniť túto časť našej zemegule a sprístupniť čo možno najviac kvalitných informácií pre napredovanie a pomoci rozvoju turizmu aj do tejto oblasti.
Filipíny sú nádherné, ľudia sú veľmi priateľský, skromní, milý a usmievavý s veľkou láskou v srdci pre akýchkoľvek turistov, ktorí poctia ich krajinu svojou návštevou . V spolupráci sa partnerskými cestovnými kanceláriami , viem zabezpečiť neuveriteľné zážitky a spomienky z Filipín na celý život.
A môžete nám veriť v tvrdení, že každý turista, ktorý na Filipínach už bol sa tam na 100% túži vrátiť opäť. To isté platí aj opačne, kto bol ako turista v Európe z Filipín, tiež sa túži vrátiť opäť.
Ak sa rozhodnete poznať úžasné krajiny a ľudí **Ste vítaní **