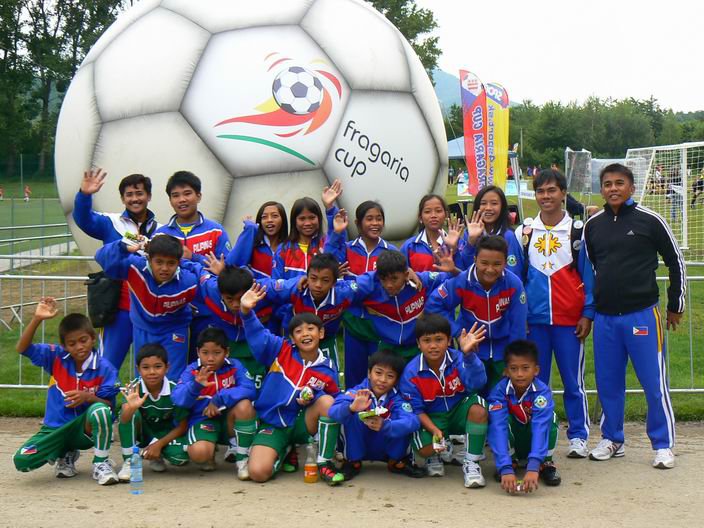 Like Slovakia and Europe, it lives by hockey, football, cycling, skiing, etc. The Philippines' number one sport is basketball, followed by boxing, swimming, badminton, table tennis, etc.
Our first common interest was children's football. Since the ento sport is in its infancy in the Philippines, we focused on the youth. Because we are inclined to the idea that if we want to build a quality sport, we have to start with youth education in order to build healthy football roots. In cooperation with the organizers of the International Children's and Youth Championship FRAGARIA CUP in Prešov, we put our heads together and also in cooperation with Don BOSCO, we managed to establish cooperation in the participation of children in this important football event for children and youth in Europe.
You need three things to win: discipline, hard work and, before everything maybe, commitment. No one will make it without those three. Sport teaches you that.

Haile Gebrselassie
Success came almost immediately. Even though the young football representatives from the Philippines did not match their peers from Europe in terms of technique and experience, they achieved great admiration and appreciation from everyone for their tenacity, perseverance and enthusiasm with which they entered every football match.
This experience with children's football inspired us again and motivated us to develop activities for other sports as well. So we will expand our activities in sports events.
Since such children's sports are not subsidized in any way, they depend largely only on the support of parents, we will try to reach out to as many organizations, institutions and sponsors as possible to support us.
We welcome the opportunity and possibilities that will help us in this sporting activity, either when organizing sports events or when participating in international or friendly competitions between two continents.